Sustainable, Canadian-made solid hardwood products for the home.
Strict small-batch manufacturing processes embedded with a decade of fine woodworking experience.
ORDER TODAY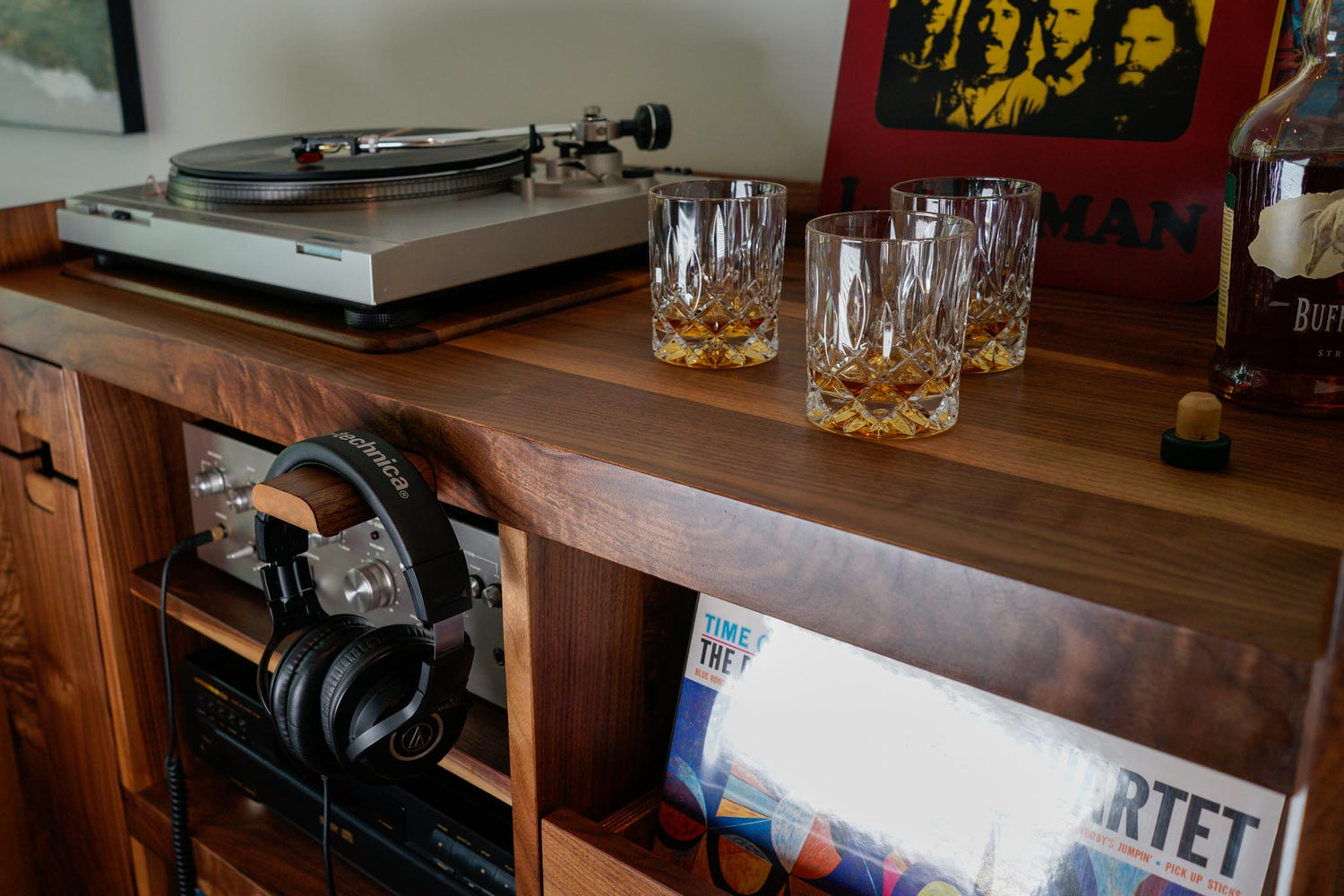 Uniquely Yours
Custom pieces are designed specifically for a unique set of needs; your needs. Custom furniture and well-designed homewares have the potential to positively impact your space, your wellbeing and even your productivity, all while curbing the appeal of short-term replacement. Commission a custom piece of your own here.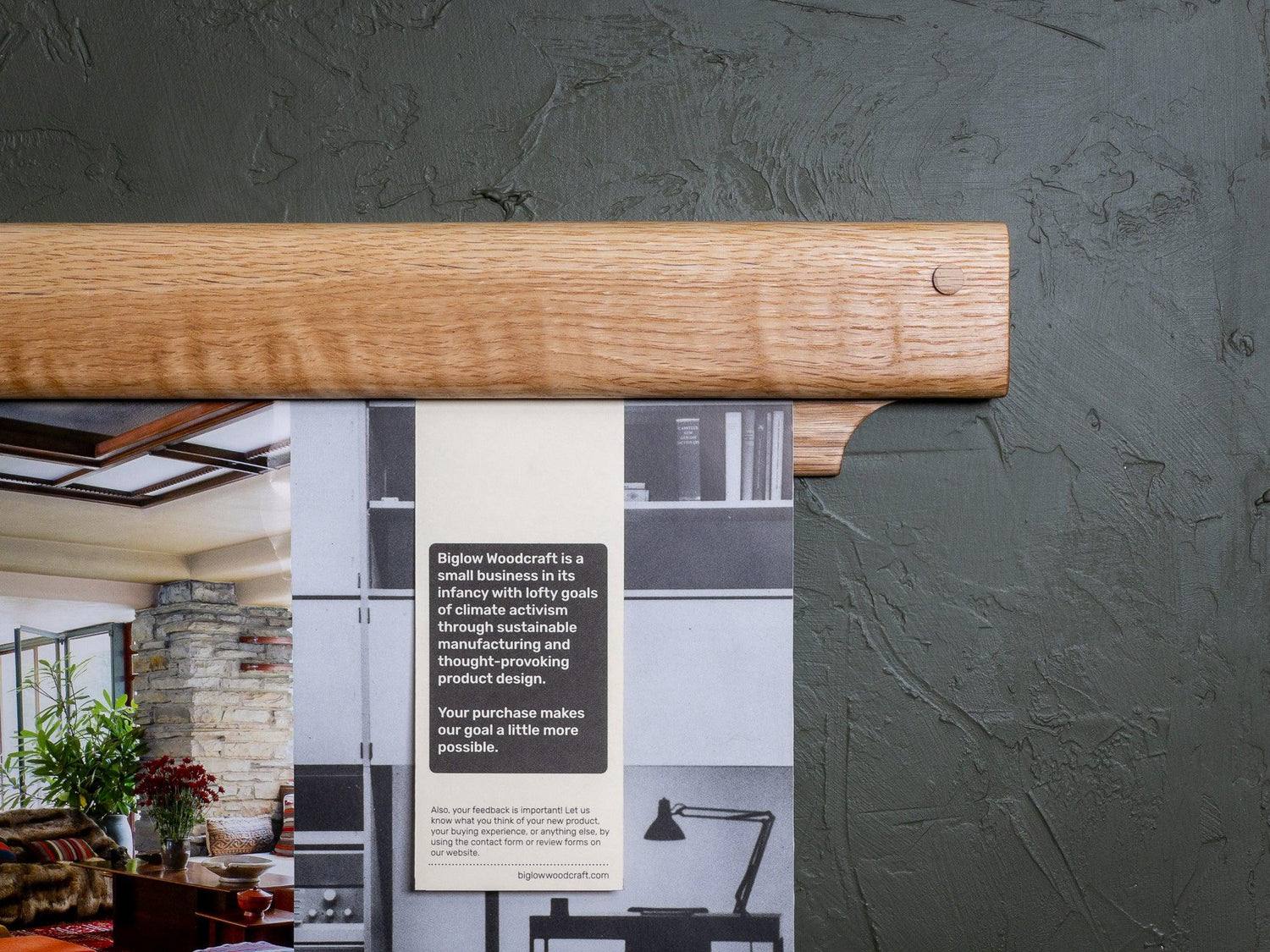 Packed with Science
We embrace the scientific method of testing, learning, and testing again, to embed our design process with important data that only makes things better. The Gravity Bar is a perfect example; a design that's been through several iterations, each better than the last.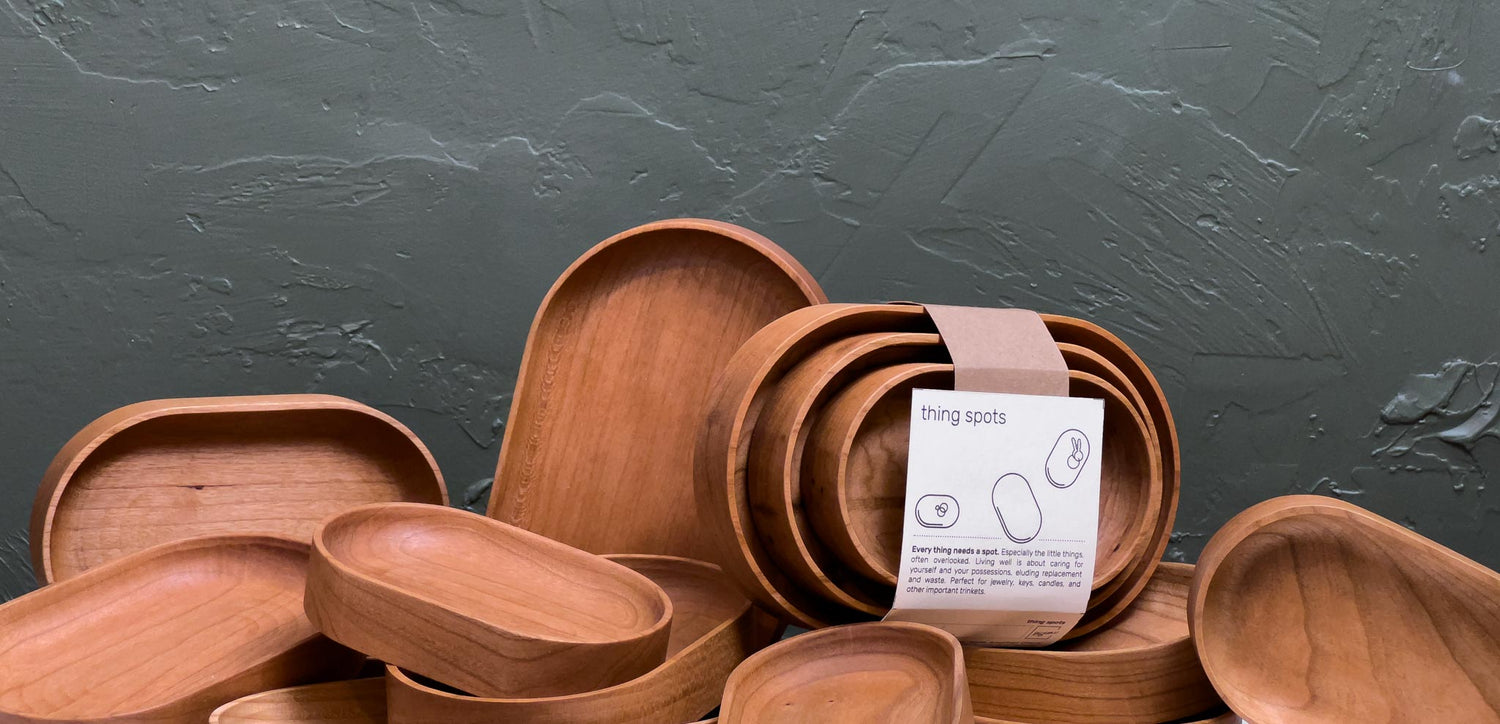 Starting Small
We've been building custom furntiure for almost a decade, but the online shop is new. Starting with small, wide-appeal products, The Shop will slowly grow into a large selection of goods and furniture for the conscious home.
WHAT ARE THING SPOTS?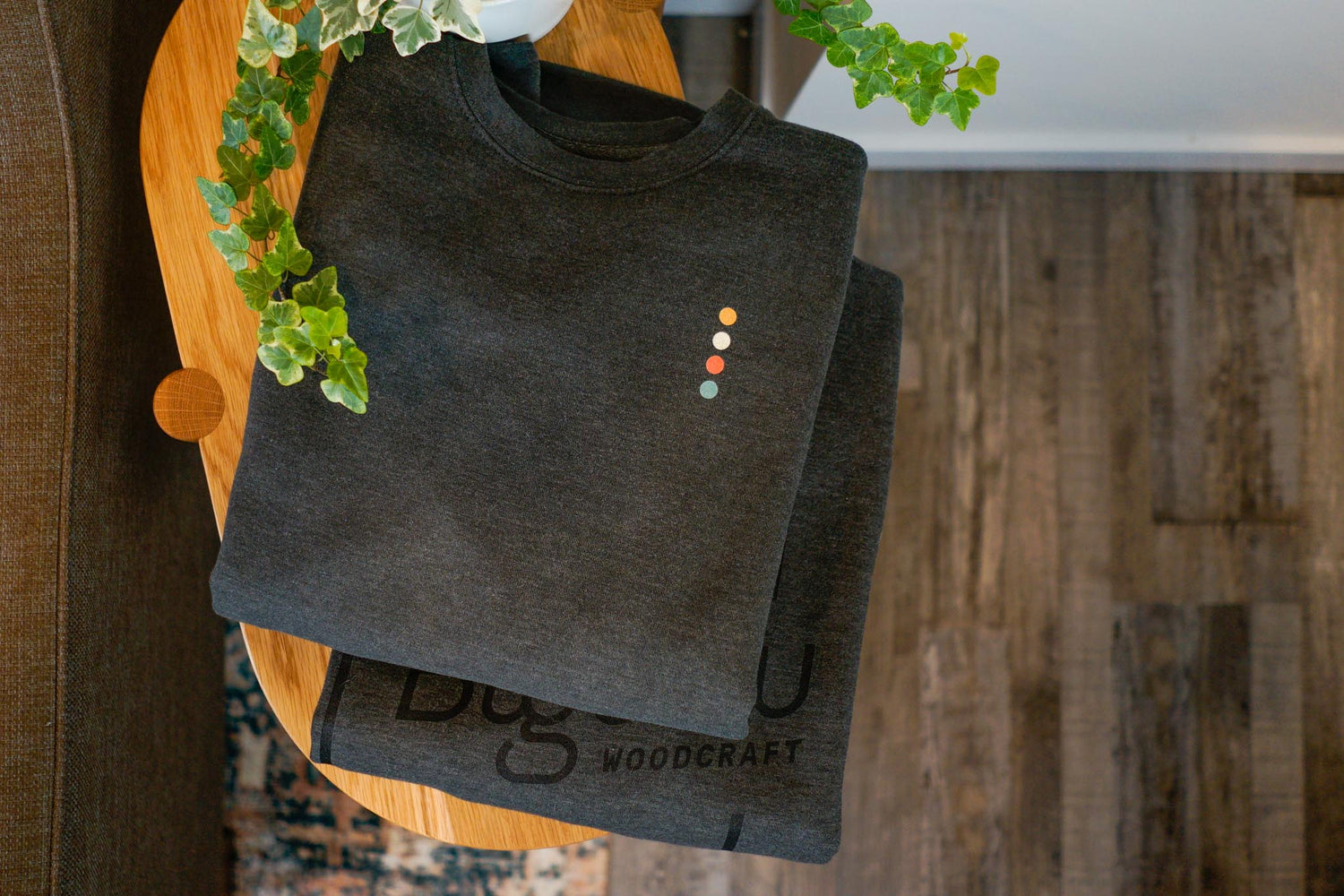 Apparel
A few sustainable, ethical apparel products to help you fill out your wardrobe with small business support you can wear proudly.
BUY A SWEATER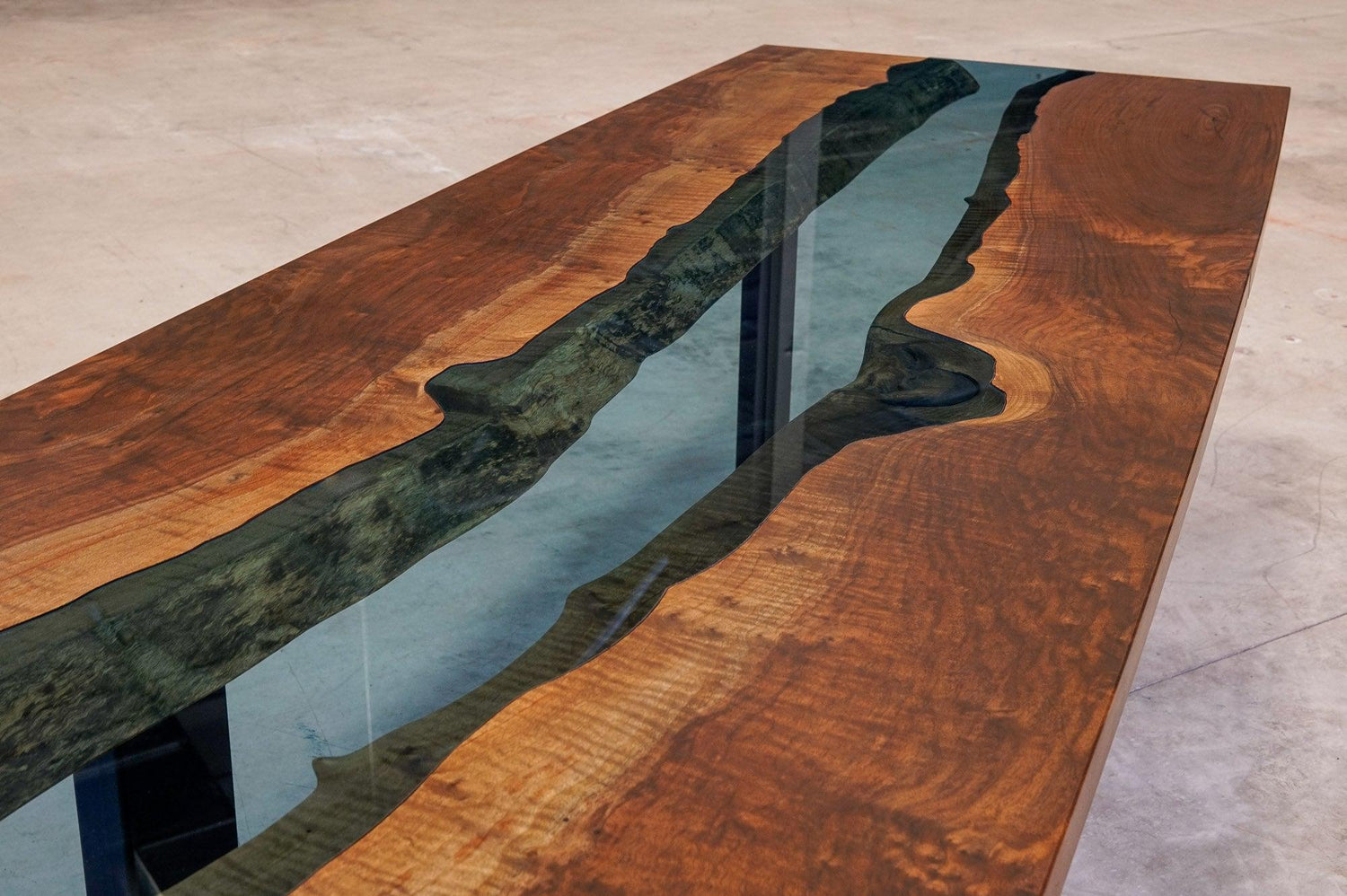 Custom Design-Build
A custom bench, table, chair, dresser or otherwise can bring a space together and play a supporting role in crafting your ideal at-home lifestyle. Biglow Woodcraft offers a complete design-build suite of services, that can bring any stage of an idea to the finish line. True high quality furniture depends on a considerate approach to the entire process.
Product Design

The Food Board is a simple, straightforward entry to the Catalog. A board. For food. Preparing, sharing, gathering around, even photographing; food. It was the second product to join the lineup, our latest focus. The Shop will continue to leverage our in-house design-build mantra, crafting experimental homewares with fine fit and finish. Head to the Shop and see how it's going!

Furniture Design

We made this wine cabinet for a repeat customer, featuring a unique display solution in the middle. The doors have subtle grooves in the top to pull them open, keeping the appearance as refined as possible. Stripping a design down to its essence is the best way to make a piece endure decades of aesthetic preference. Learn more about our philosophies and ambitions.

Collaborative Design

This custom side table is one of our favourites. It was designed in collaboration with Ivy Row Design. The simplicity of the design keeps the intricacies of the wood grain front and center. Made from locally salvaged White Ash, the turbulent urban growing conditions of a city come through in the wild patterns found in the lumber's grain. It's about more than just "solid wood construction." Take a look at the rest of our portfolio.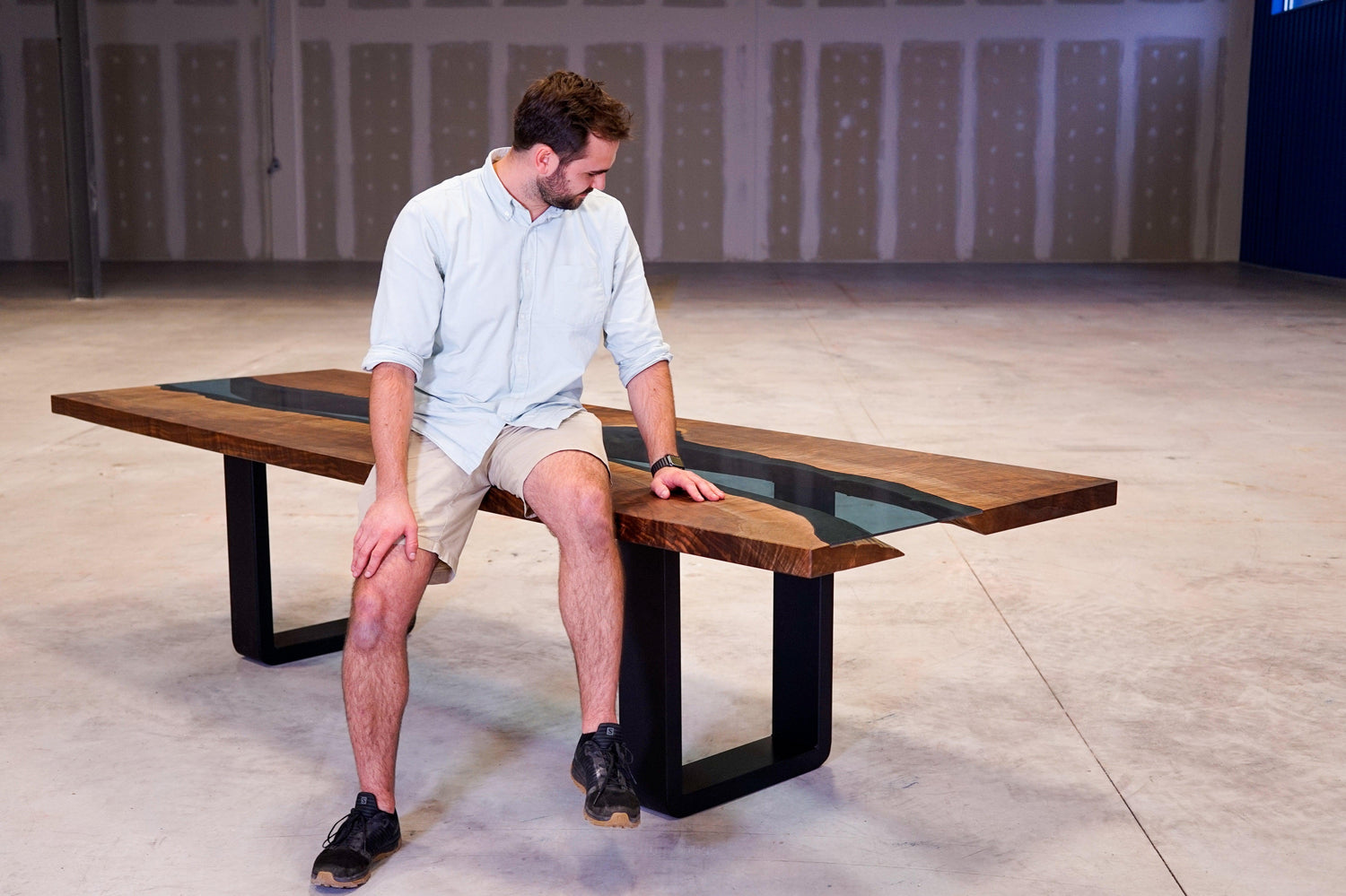 A River Runs Through It
This tempered glass river table was made for a massive private dining room in Winnipeg and stands out as a one-of-a-kind art piece on which many dinner parties will start. Take a look at the rest of our portfolio here:
PORTFOLIO