Magnet Sticks
Regular price
Sale price
$47.00 USD
Unit price
per
Hang your favorite prints or photos with with ease. Magnet Sticks magically stick together, clamping your paper goods between the front and back sticks. You can hang them with the included leather cord or use the screw holes and mount them for the ultimate display of clean, minimalist expression.
Magnet Sticks can easily hang most print sizes up to 16" x 24", or pack a few 4" x 6" photos in one pair as a grouped motif. They're an ideal display solution for your office, living room, foyer, hallway, or wherever. Artwork belongs on your walls, and opinions often change. Magnet Sticks are a simple solution for both.
Includes 2 pairs, 4 sticks in total.

 Back sticks have cord grooves and screw holes for mounting.
Use the set of 4 as either a set of 2 displays, or all 4 on one large print; the bottom pair acting as a weight to keep the print flat.
Sustainably made from Roasted Ash, a species derived from a new technique where the Ash is baked, burning the sugars in the wood and producing a rich, Teak-like appearance.
Shaped, sanded and properly finished with a rich and durable wax-oil compound, following a strict manufacturing process embedded with over a decade of fine woodworking knowhow.
2x leather cord and installation instructions included.
10" Model Dimensions:

 253mm x 22mm x 8mm (10" x 0.88" x 0.3")
20"

 

Model Dimensions: 508mm x 22mm x 8mm (20" x 0.88" x 0.3")
Share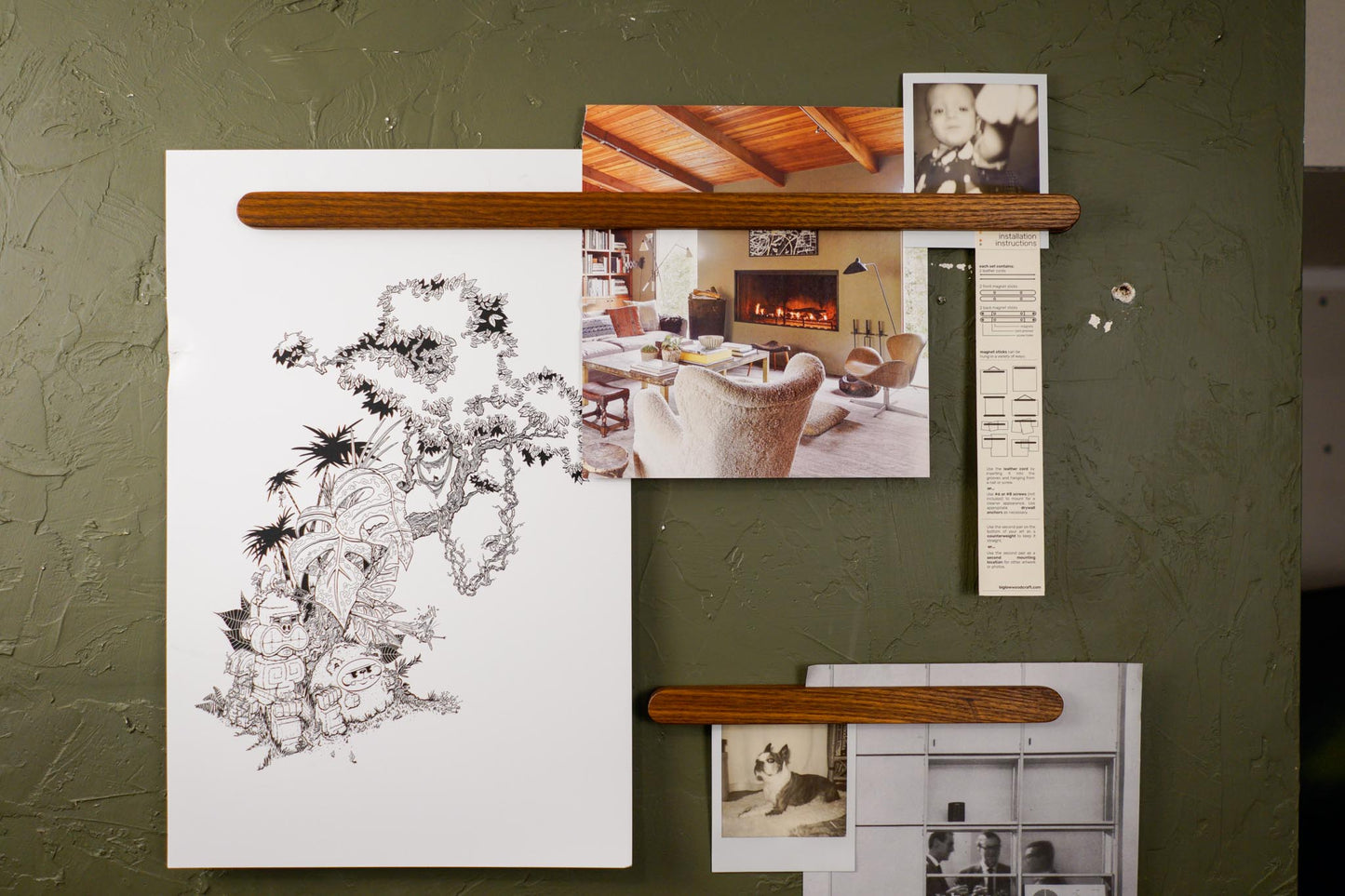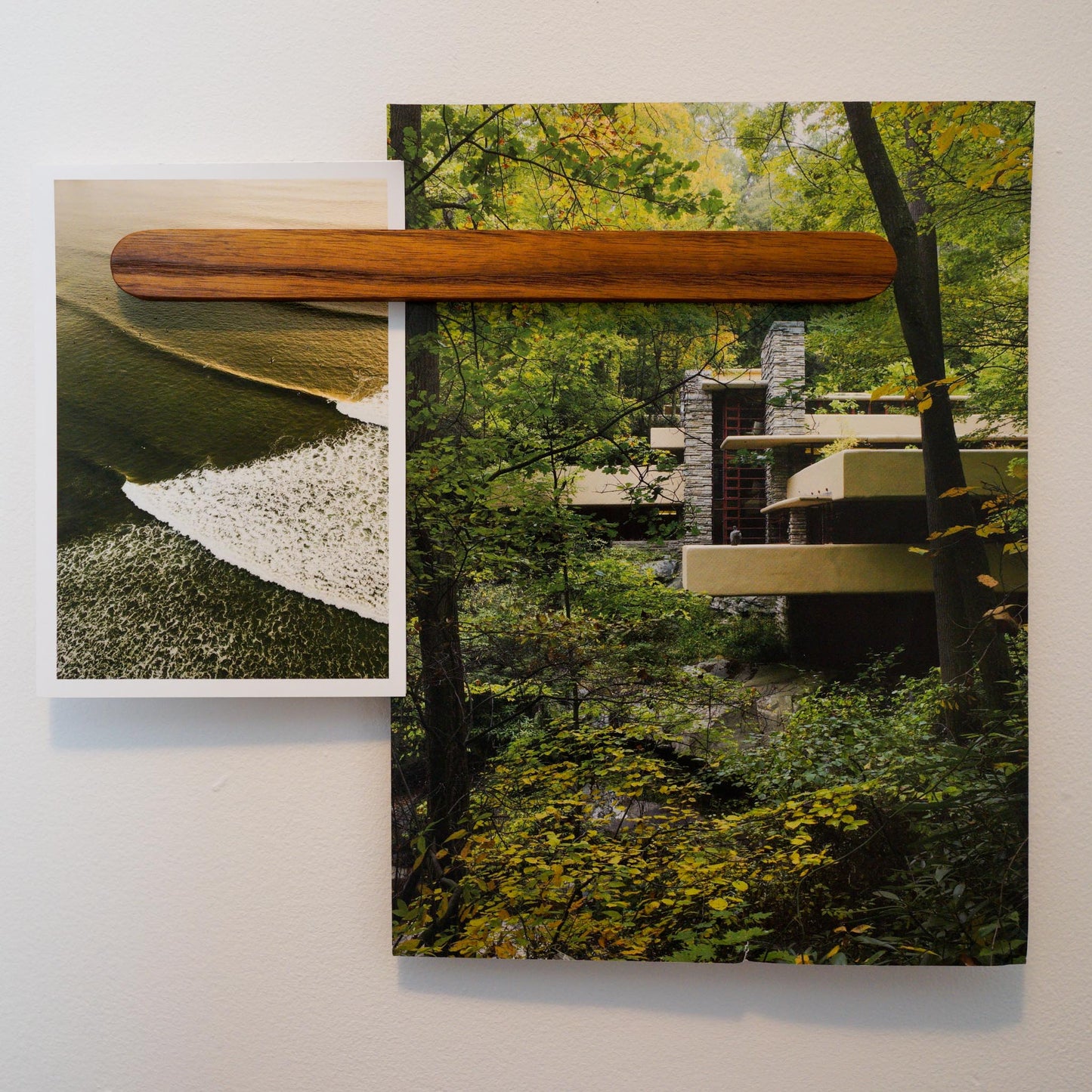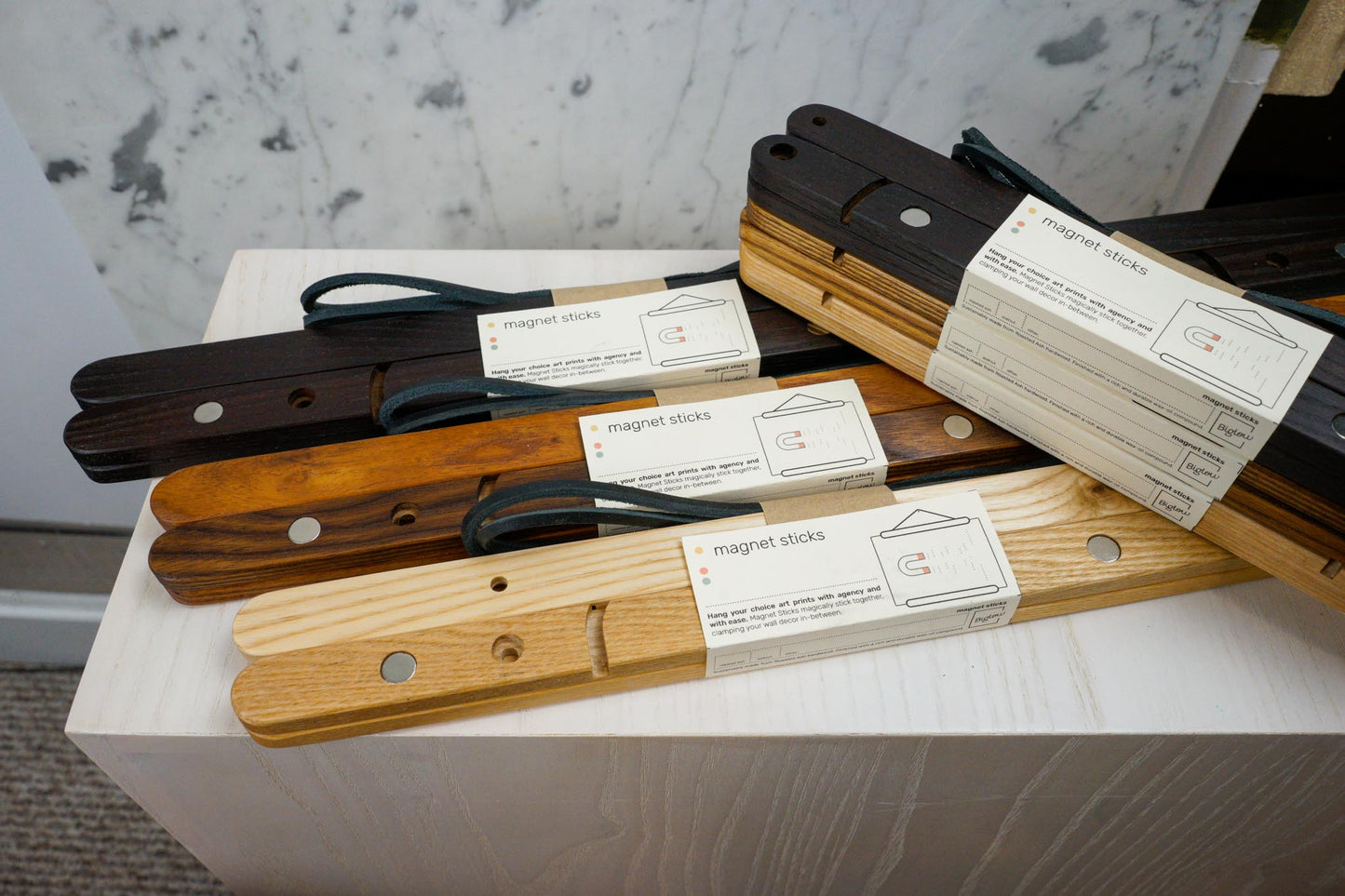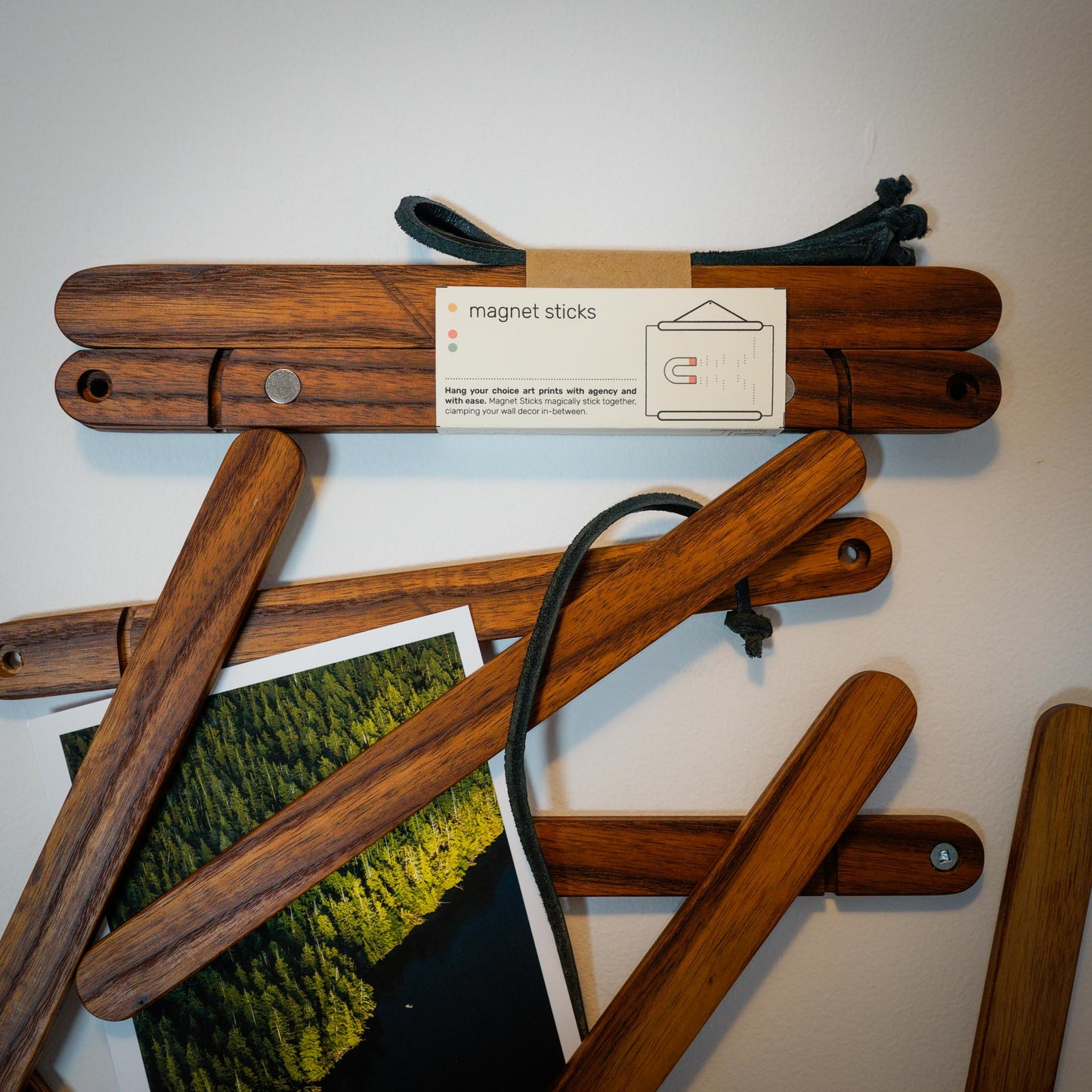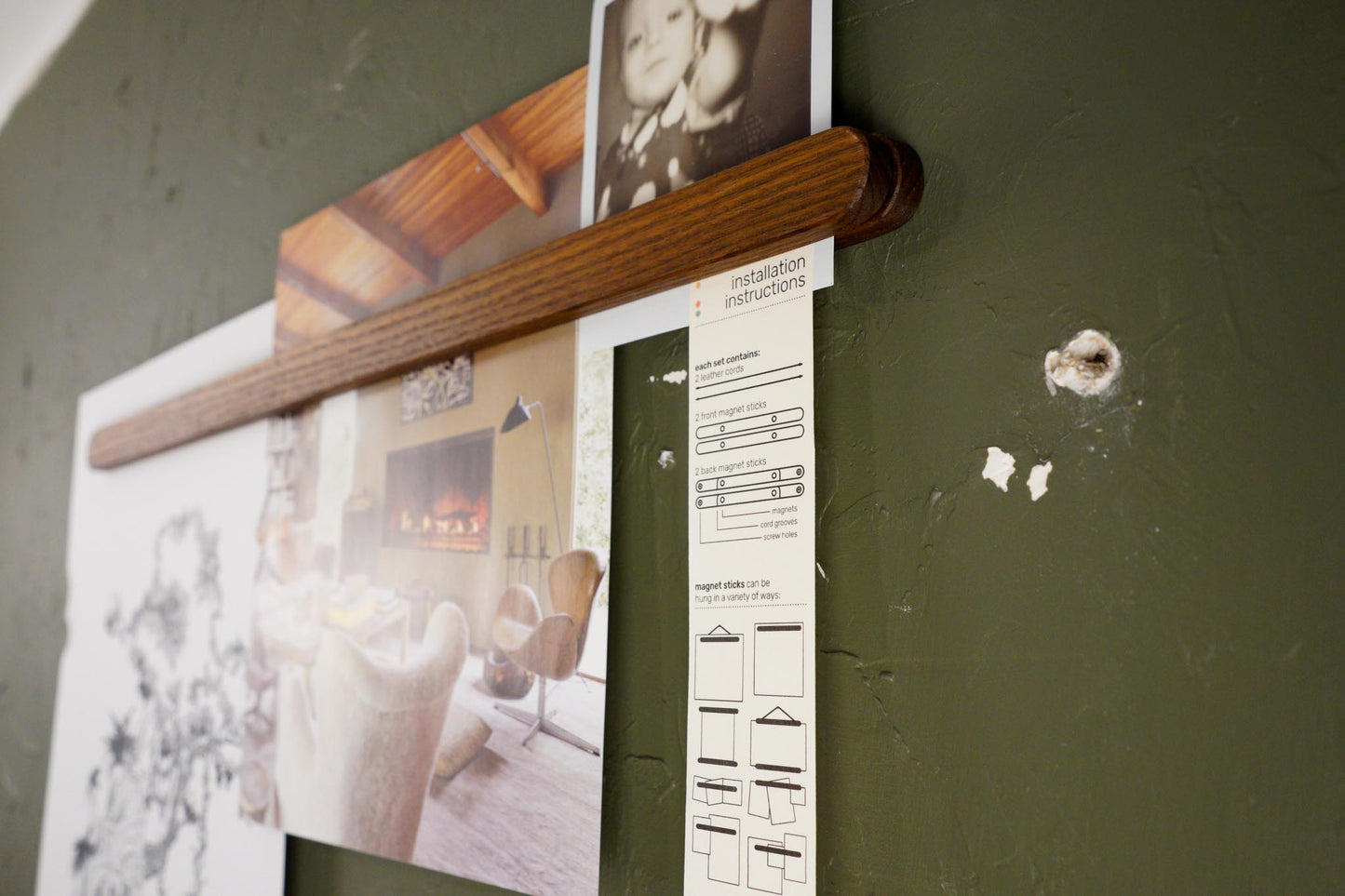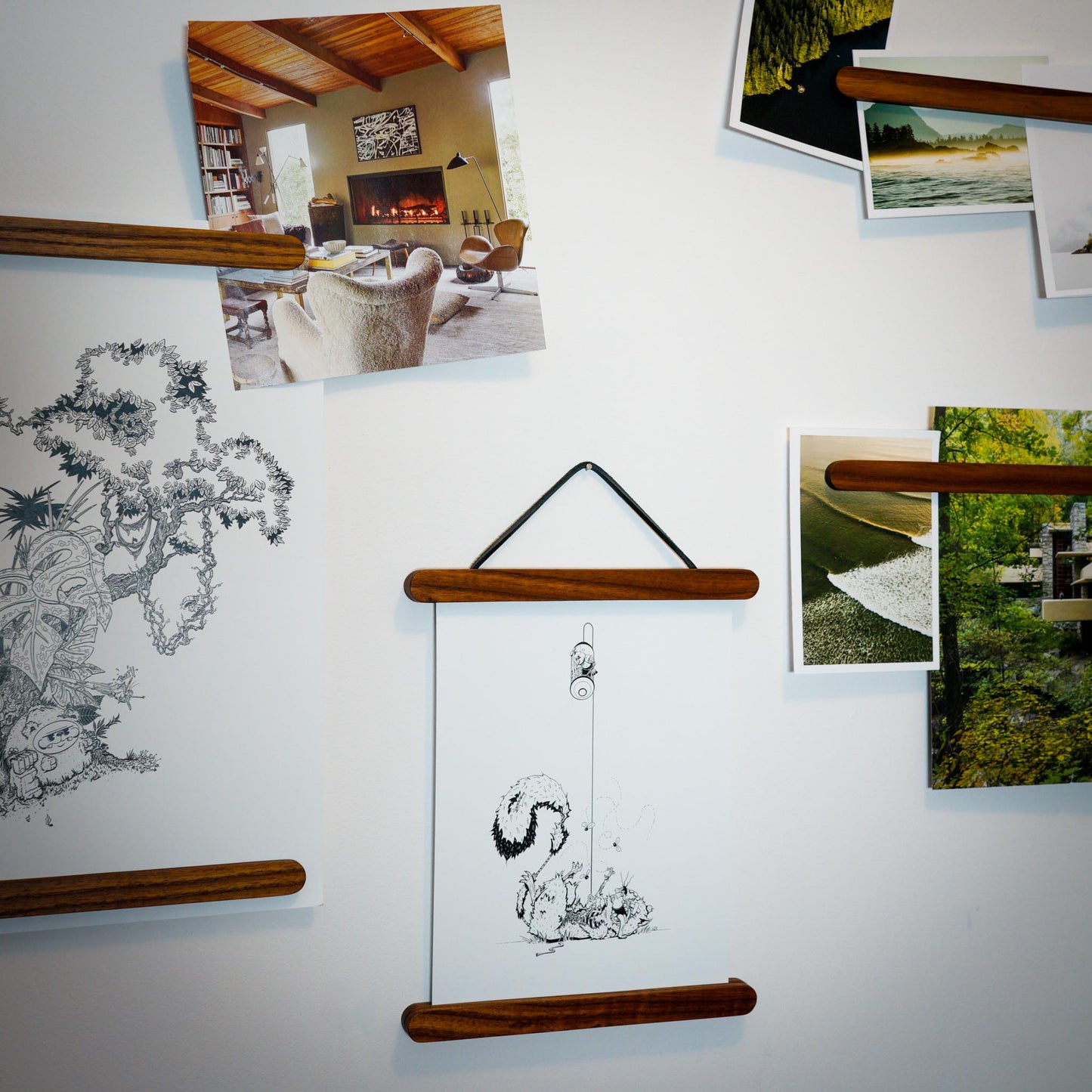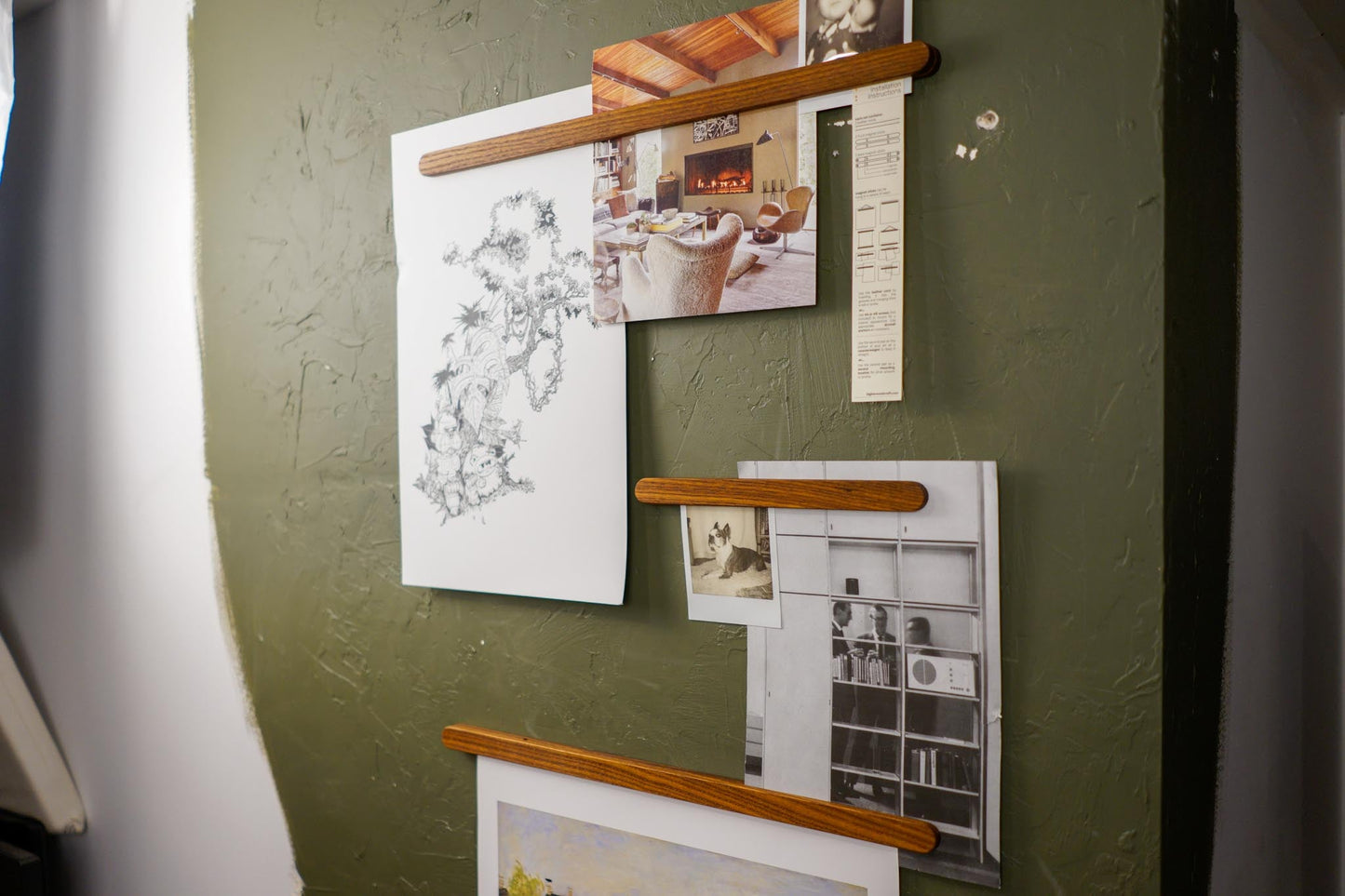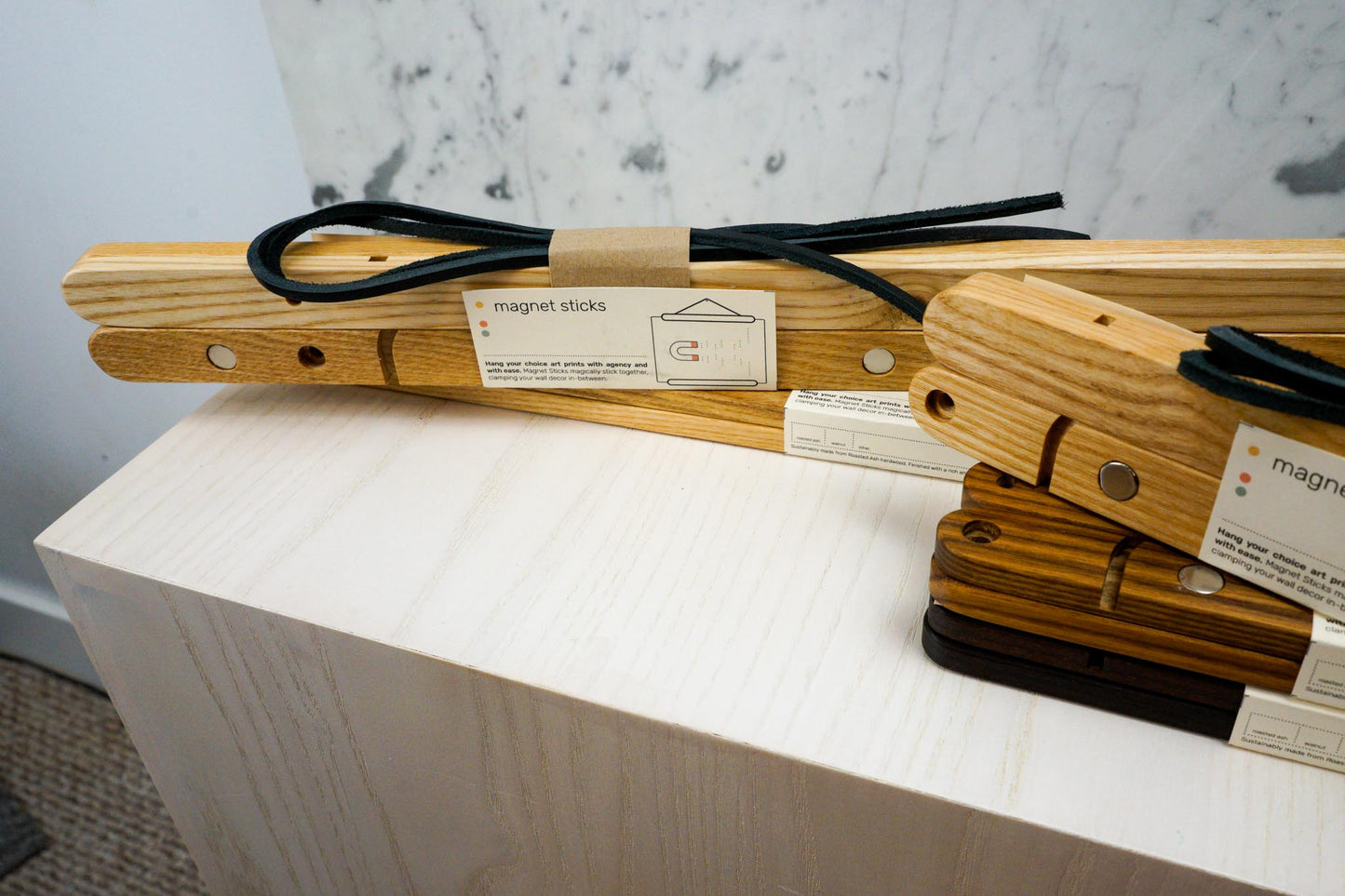 Great gift!
Gifted to my parents. They loved them! Super craftsmanship, easy to hang. Love the portability aspect of it. Thank you!
Love these!
I got one long set and one short, they both are awesome for oddly shaped prints I've been trying to find frames for. I love how they look hanging from the cord.
Excellent work!
Excellent craft and packaging. Very much felt like a premium product for a reachable price :). I can't complement the packaging enough! Great use of sustainable packaging and the illustration and design of the wrap is so satisfying. As a designer I love when the attention to details is apparent. One small note is the registration lines on the packaging are showing (likely because y'all push each label right up against each other to maximize efficiency). If you changed them to the dotted line used elsewhere they may be less obvious or you could add it little padding between each label and pull them back so they are outside the bounds of the label area.
The only reason I'm saying any of this is because of the standard of excellence that is already apparent. The smallest nitpicks are reserved for those that are already obviously masters of their craft ;)